(These are affiliate links that help support my practice)
TOP 5 PAIN RELIEF PRODUCTS TOPICALS
Extra Strength Trauma Liniment (Qing Li Die Da Jiu) is the number one liniment for bruises, contusions, sprains and fractures. This extra strength Die Da recipe is renowned for its ability to kill pain, reduce swelling and break stasis.
These are my go-to plasters for any kind of low back pain, stiffness or upper back tightness. This is my favorite thing to use when I tweak my back. For cool, soothing, temporary relief of minor aches and pains of muscles and joints associated with simple backache, arthritis, sprains, bruises, and strains.
This is another herbal must have in your first aid kit after an initial injury. Blood Stasis Trauma Pill is an all-purpose internal formula for sprains, strains, contusions and fractures, with blood stasis (swelling, bruising and localized pain). – SHOULD NOT BE TAKEN IF PREGNANT!
Tiger's Brand U-I oil can be used for muscle soreness and tension in the low back or neck area. This is my go-to oil in clinic as it helps with reducing tightness and relieving pain. It can be rubbed on and moist heat can be put on top as well.
Specific for stiff, painful joints that get worse in the cold/rainy weather. This can help relieve chronic joint stiffness and pain.
WOMEN'S HEALTH HERBAL FORMULAS
Used for severe menstrual cramps and pain.
This formula functions to treat symptoms such as sharp pain in the chest or abdomen, postpartum pain and bleeding, colicky abdominal pain, dysmenorrhea.
Meridian Classic Tao Hong Si Wu Tang Teapills tonifies blood, invigorates blood in the liver and uterus, regulates menses for patterns with symptoms such as dysmenorrhea, dark, clotted menstrual blood, pallor, dizziness, palpitations.
Meridian Classic Wen Jing Tang dispels cold, tonifies Qi, nourishes Yin, warms the uterus, benefits Yang, invigorates blood for patterns with symptoms such as mild, persistent uterine bleeding, irregular menstruation, abdominal pain that is better with warmth, pallor, fatigue, aching and weak low back and knees.
HOW TO ORDER KAMWO PRODUCTS:
– Clicking on one of the above products will open the Kamwo website in a new browser window
– After reviewing a product on Kamwo, you'll have to return to the open Araya tab in order to select another recommended product
– The additional product will then open in a new browser window and any previous items Added-to-Cart will appear in-cart.
– I apologize if this is confusing! Please email me if you need any help with the ordering process: Info@ArayaAcupuncture.com
NUTRITIONAL and SUPPLEMENTAL SUPPORT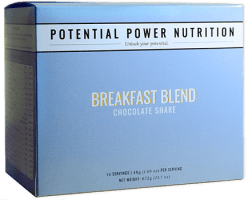 A decadent, smooth vegan chocolate shake that is free of major allergens.  With less than half the sugar content of an apple, the same amount of fiber as a slice of whole wheat toast and a low glycemic index, it's easier than fixing a breakfast from scratch and more convenient than a cabinet full of vitamins and supplements.
This has been a game-changer for me, making sure I get all my nutrients in one-go and it tastes great with the added convenience. 
– Use my code: KS002 at checkout for 10% off