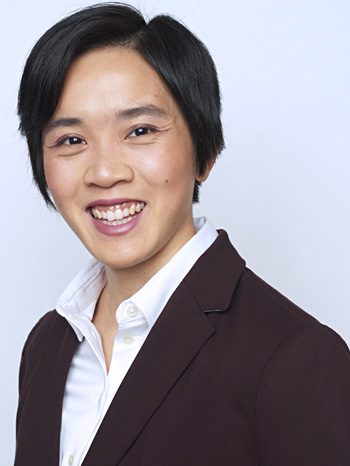 Dr. Khanita Suvarnasuddhi is a Licensed Acupuncturist and Doctor of Chiropractic in the State of Maryland. She is the founder of Araya Holistic Pain Management, an integrative wellness center within the community of Clarksburg, MD.
Approaching healing from an integrated perspective, Dr. Khanita blends Western & Eastern methods, creating a supportive environment for wholistic transformations to take place. Raised in Germantown, Maryland, Dr. Khanita is happy to be back to spread her love of Chiropractic and Chinese medicine in the community she grew up with. She believes that the combination of Chiropractic and Traditional Chinese Medicine (TCM) can help with today's modern stresses to restore balance in the body to reduce all kinds of pain.
Dr. Khanita is an avid martial artist (traditional boxing and kung fu) and can be found practicing outside in her spare time or at the boxing gym.She enjoys challenging herself in different movement patterns so she has lately taken up rock climbing and barre method classes.
Meaning of Araya – the name comes from her mother's maiden name "Arayavilaiphong." The word "araya" can be translated as "noble", and is used to designate a spiritual warrior or hero. It is someone who is worthy, respectable and honorable. Araya is named after her mother who exemplified these qualities as a respectable, honest and compassionate person which will be emulated through this practice.
​
Degrees:
Master's of Science in Acupuncture and Oriental Medicine – Fingerlakes School of Acupuncture and Oriental Medicine (Aug 2017)
Doctor of Chiropractic – New York Chiropractic College (Dec 2016)
Bachelor's of Science – Biological Sciences, George Washington University (May 2013)