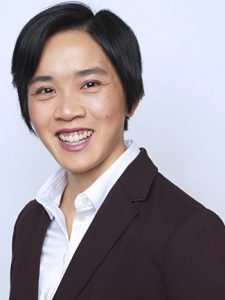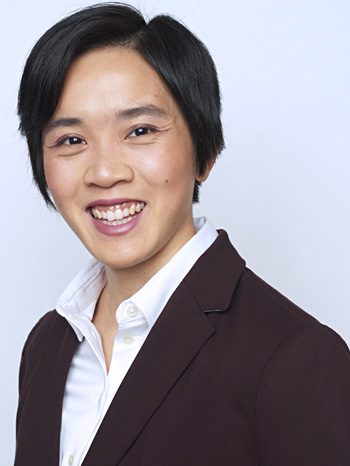 Dr. Khanita Suvarnasuddhi is a Licensed Acupuncturist and Doctor of Chiropractic in the State of Maryland. She is the founder of Araya Holistic Pain Management, an integrative wellness center within the community of Clarksburg, MD since 2017. She is a certified Diplomate of Oriental Medicine through NCCAOM (National Certification Commission for Acupuncture and Oriental Medicine). Dr. Khanita is currently studying with Sharon Weizenbaum in the Graduate Mentorship Program at White Pine Institute to further her knowledge in Chinese medicine. She regularly attends continuing education seminars on Gong Fu Sports Medicine with Tom Bisio.
Approaching healing from an integrated perspective, Dr. Khanita blends her background of movement therapy, martial arts, chiropractic and Chinese Medicine to create a supportive environment for holistic transformation to take place.
Raised in Germantown, Maryland, Dr. Khanita is happy to spread her love of Chiropractic and Chinese medicine in the community she grew up with. She believes that the combination of Chiropractic and Traditional Chinese Medicine (TCM) can help with today's modern stresses to restore balance in the body to reduce all kinds of pain and relieve stress.
Dr. Khanita is an avid martial artist (traditional boxing, and kung fu) and can be found practicing outside in her spare time or at the gym. She enjoys challenging herself in different movement patterns that includes playing tennis and synergy movement with her trainer. Other than that, she lives with her husband and their wonderful animals, Teddy, Naga, Ninja and Ginger.
Meaning of Araya – the name comes from her mother's maiden name "Arayavilaiphong." The word "araya" can be translated as "noble", and is used to designate a spiritual warrior or hero. It is someone who is worthy, respectable and honorable. Araya is named after her mother who exemplified these qualities as a respectable, honest and compassionate person which will be emulated through this practice.
​
Degrees:
Master's of Science in Acupuncture and Oriental Medicine – Fingerlakes School of Acupuncture and Oriental Medicine (Aug 2017)
Doctor of Chiropractic – New York Chiropractic College (Dec 2016)
Bachelor's of Science – Biological Sciences, George Washington University (May 2013)